All-Night Lock-In Events for Kids
Give your child a night of fun to remember at Mullet Hop Trampoline Park! We hold open lock-ins for kids ages 8 to 16 that run from 11 PM to 7 AM. Cost of admission is $30 BEFORE the date of lock-in and $40 day of lock-in and includes all-night access to our park, our activities, jump socks, and pizza for dinner.  All tickets must be purchased in advance.  Please select the date of the lock-in when purchasing.
When you drop off your child or children for the lock-in, you must come inside to check them. Please bring a valid driver's license. All persons attending the lock-in must have a waiver signed to purchase tickets.
To schedule a new private lock-in event, please give us a call!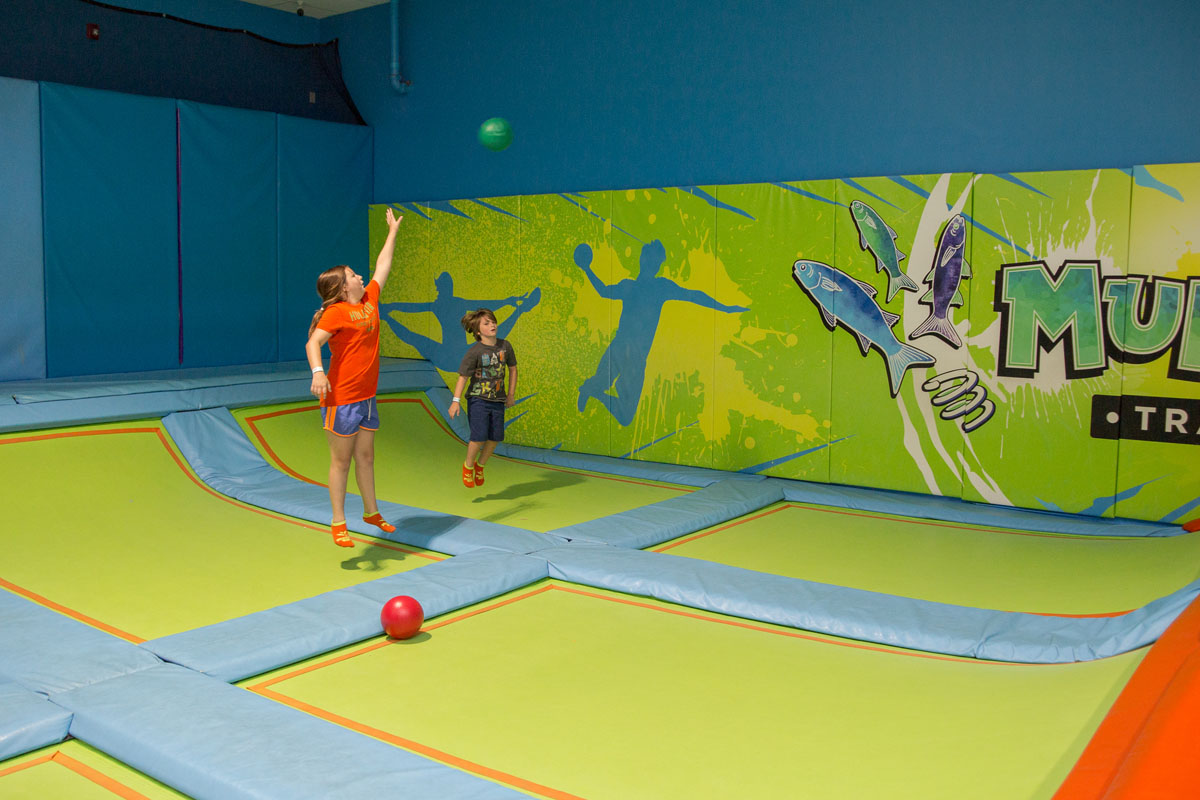 Rules and Regulations of the Lock-In
By attending our lock-in event, you agree to the rules of the Mullet Hop Trampoline Park:
Once you are dropped off, you cannot leave the park unless a parent or guardian comes to pick you up.
If you choose to sleep, no blankets can be shared.
One pizza meal will be provided. Water is free. Can drinks can be purchased for $1.
All snacks brought in must be sealed — NO EXCEPTIONS.
No outside drinks are allowed — NO EXCEPTIONS.
To provide a safe lock-in environment, all purses, bags, etc. will be searched upon entry. Any form of paraphernalia including not limited to alcohol, tobacco, weapons, etc. is not allowed in the park. Any person found to be in possession of the following will be removed from the park with no refund.
The park will have plenty of court monitors on-duty. Failure to follow instructions of any court monitor or staff member may result in injury to you or others and may also lead to your removal from the park with no refund.